Are you tired of the hassle of tracking your electricity bills? GepcoBill.online is here to simplify your life. We provide a seamless online platform for checking your Gepco (Gujranwala Electric Power Company) bills and WAPDA (Water and Power Development Authority) bills with ease and convenience. Say goodbye to the old, time-consuming ways of bill management and join us in the digital age of online bill checks of electricity.
---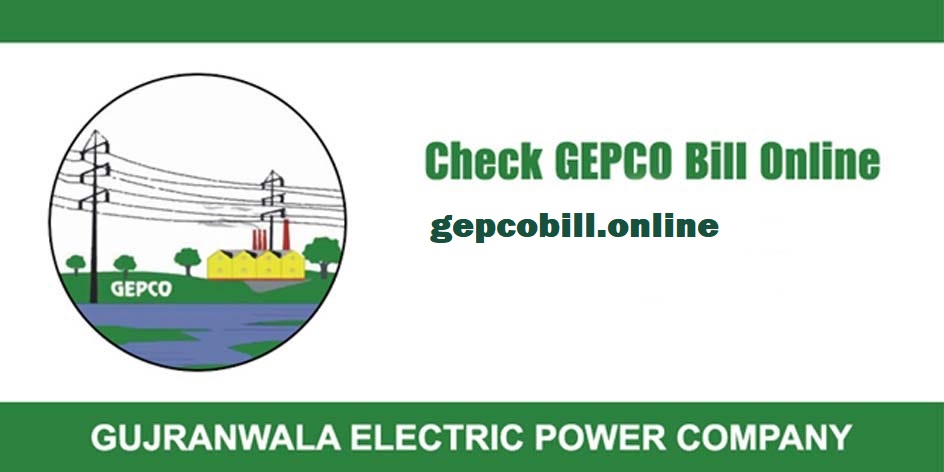 Understanding the Importance of Electricity Bill Management
In today's fast-paced world, effectively managing your electricity bills is incredibly important. It allows you to stay on top of payment deadlines, keep track of your electricity usage, and plan your budget accordingly. GepcoBill.online is the perfect solution for all your electricity bill management needs.
What Makes GepcoBill.online Stand Out?
1. User-Friendly Interface
Our user-friendly website is designed to make bill-checking a breeze. Whether you're tech-savvy or not, you'll find our platform easy to navigate. With just a few clicks, you can access your Gepco or WAPDA bill information.
2. Gepco Bill Checker
At Gepco Bill Checker, we are experts in helping you check your Gepco electricity bill. Say goodbye to long queues and paperwork – simply enter your reference number or customer ID on our website and effortlessly retrieve your bill.
3. WAPDA Bill Check
In addition to Gepco bills, we also provide a convenient way to check your WAPDA online bill. Our platform covers all your electricity bill management needs in one place.
4. Secure and Reliable
We understand the importance of data security. Rest assured, your personal information and bill details are kept safe and confidential.
How to Use GepcoBill.online
Using our platform is a straightforward process:
Visit our website at https://gepcobill.online/.
Select the "Gepco Bill" or "WAPDA Bill" option based on your bill type.
Enter your reference number or customer ID.
Click "Check Bill."
Voila! On the screen, you'll see the details of your bill.
Why Choose GepcoBill.online?
1. Time-Saving
No more wasting time in long queues or dealing with physical bills. With GepcoBill.online, you can check your electricity bills online from the comfort of your home or office, 24/7.
2. Convenience
Any internet-connected device can access our platform. Whether you're using a computer, tablet, or smartphone, you can access your bills with ease.
3. Bill History
We keep a record of your bill history, allowing you to track your past payments and usage patterns. This historical data can be invaluable for budgeting and future planning.
4. Environmentally Friendly
By going digital with your bill management, you contribute to a greener planet by reducing paper consumption. It's a win-win situation for you and the environment.
How to Locate Your PTIC GEPCO Bill Reference Number
Locating the reference number on your GEPCO bill is a simple process. You can easily find it by following these steps:
1. Check the Top Left Corner:
Look at the top left corner of your duplicate GEPCO bill copy, just after the Consumer ID. Your reference number is typically positioned right there.
2. Example Bill for Reference:
You don't need to worry if you can't find your reference number. We have provided an example of a GEPCO user's bill for your convenience. This visual aid will assist you in identifying your reference number.
Once you've successfully located your reference number, using it in our tool to find your GEPCO electricity bill will be a straightforward and efficient process.
GEPCO Bill Payment Options
When it's time to pay your GEPCO Gujranwala electricity bill, you have plenty of convenient options to choose from. Whether you like sticking to traditional offline methods or prefer the ease of modern apps, we've got you covered.
1. Offline Payment:
Visit any bank institution or post office to choose the conventional offline methods of payment. Simply bring your bill, and the helpful staff will help you make the payment.
2. Mobile Apps:
In today's digital age, mobile apps have made bill payments more accessible than ever. Consider using popular apps like Easypaisa, JazzCash, and others to pay your GEPCO bill from the comfort of your smartphone.
3. Internet Banking:
Did you know that you can now conveniently use online banking services for your bank account? Just ask your bank to activate internet banking and download their smartphone app. With this setup, paying your monthly GEPCO bill online is a breeze.
To make things even easier for you, we have included links to the necessary bank apps in this post. So go ahead and choose the payment method that suits you best, and enjoy the simplicity and efficiency of managing your GEPCO invoices online.
GEPCO Jurisdiction
The Territories Under GEPCO's Oversight
GEPCO's jurisdiction encompasses the following regions:
Gujranwala
Hafizabad
Gujrat
Sialkot
Narowal
Mandi Baha-ud-din
These areas fall within GEPCO's purview, where it serves as the primary authority for electricity distribution and related services.
About Us
GEPCO's story begins on April 25, 1998, when it was officially incorporated to address Pakistan's growing power demands. The government recognized the need for a dedicated entity to manage water resources for electricity generation effectively. This visionary decision led to the establishment of the Water and Power Development Authority (WAPDA) department, which became the second-largest workforce department in Pakistan, second only to the Pakistan Army.
In early 1998, WAPDA underwent a significant restructuring, dividing the organization into two sectors: WAPDA and PEPCO (Pakistan Electric Power Company). WAPDA focused on water resource management, while PEPCO took charge of managing Generation Companies (GENCOs), National Transmission and Dispatch Companies (NTDC), and Distribution Companies (DISCOs). This restructuring marked a crucial milestone in Pakistan's power sector, improving efficiency and enabling a more targeted approach to meeting the nation's energy needs.
GEPCO Bill Calculator Online
Use GEPCO's online bill calculator to estimate your electricity bill by entering your current consumption in units.
GEPCO Helpline and Contact Information
Contacting GEPCO
Reach out to GEPCO for assistance via phone or email.
GEPCO phone numbers
+92-55-9200504, +92-55-9200516, +92-55-9200592
HQ address is provided for those with specific issues.
GEPCO services are available 24/7.
GEPCO Online Bill Payment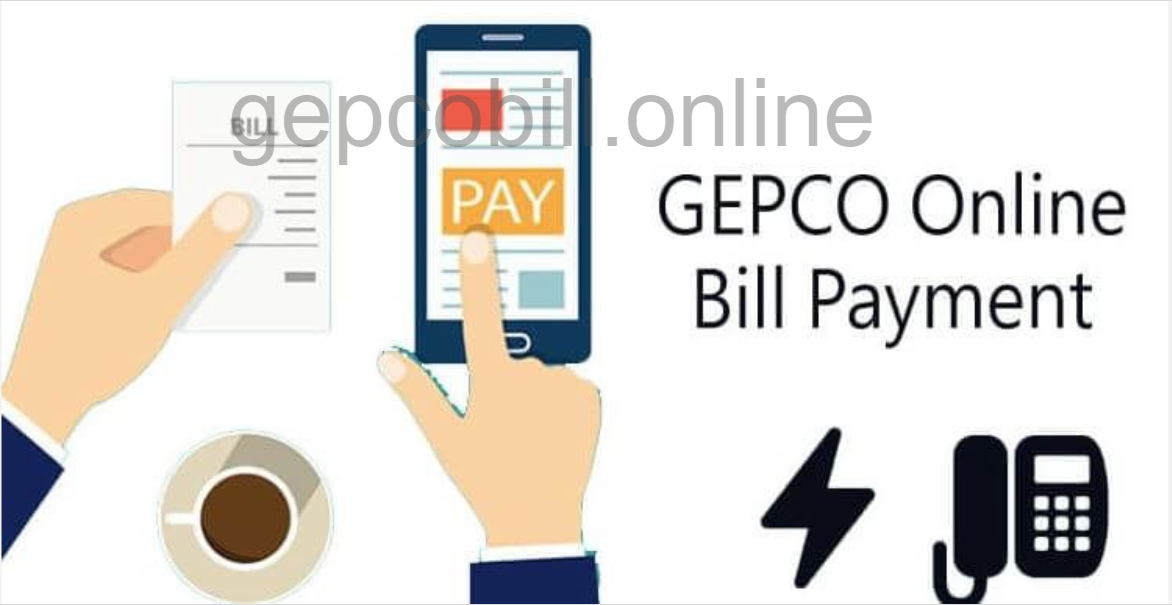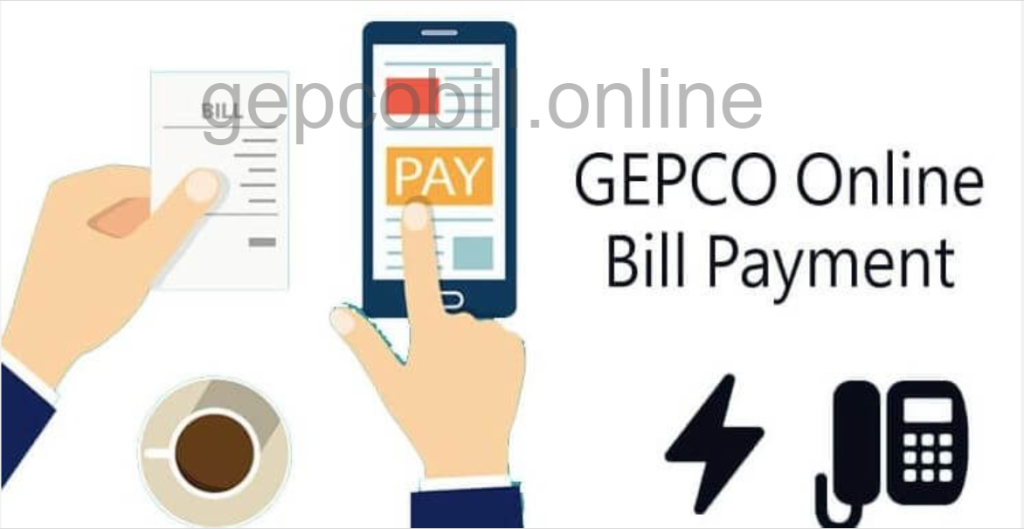 Convenient Online Bill Payment
GEPCO now offers online bill payment options through various electronic channels, including JazzCash, EasyPaisa, and UBL Omni.
Customers can also use the official website for hassle-free bill payments online.
Frequently Asked Questions (FAQs)
Conclusion
In today's fast-paced world, where convenience is key, GepcoBill.online is here to simplify your electricity bill management. We understand the frustration of keeping track of and paying your bills, which is why we offer a seamless and efficient solution.
With our user-friendly interface, you can easily check your Gepco and WAPDA bills from any device with an internet connection. No more waiting in long queues or dealing with physical bills. Our digital platform is available 24/7, providing a hassle-free experience.
The benefits of using GepcoBill.online go beyond just convenience. Our platform keeps a record of your bill history, allowing you to track past payments and usage patterns for better budgeting and planning. By embracing digital bill management, you also contribute to a greener planet by reducing paper consumption.
Finding your PTIC GEPCO Bill reference number is a breeze with our platform, ensuring a smooth bill-checking process. And when it's time to pay your GEPCO Gujranwala electricity bill, we offer a range of options, from traditional offline methods to the simplicity of mobile apps like Easypaisa and JazzCash and the convenience of internet banking.
At GepcoBill.online, we prioritize the security of your data. Our robust security measures ensure that your information is protected.
If you have any questions or need assistance, our dedicated customer support team is ready to help. Simply reach out to us through our "Contact Us" page on the website.
Welcome to the digital era of electricity bill checking. Welcome to GepcoBill.online, where convenience, efficiency, and eco-consciousness come together for your benefit.
Thank you for choosing us as your trusted partner in electricity bill management.